For the past three years, we've all fallen victim to the Back to the Future hoax: You know, that mid-October day when a friend posts Facebook photo — or shares said photo from some questionable COOL LIFE HACKS & FREE FOLLOWERS Facebook page — of what appears to be a screencap from the movie, along with the caption that today, yes, TODAY, is the day when Marty McFly donned some sick Air Jordans, drank Pepsi Perfect and had a hoverboard.
The future is now!
Only it wasn't. Somebody cleverly Photoshopped the image to show the wrong date and year, and you went from fist-pumping at your desk to groaning in shame. You were fooled.
Thankfully, though, this year is your year. We've made it, guys. It's finally 2015, which means you can now properly and accurately bemoan the fact that we're not all commuting on sweet, sweet hoverboards or flying cars. (Side note: Way to let us down, technology.)
There's no better time than this year to dress up as Marty McFly or Doc Brown, so have at it. Here's how to nail the look.
Back to the Future Marty McFly Costume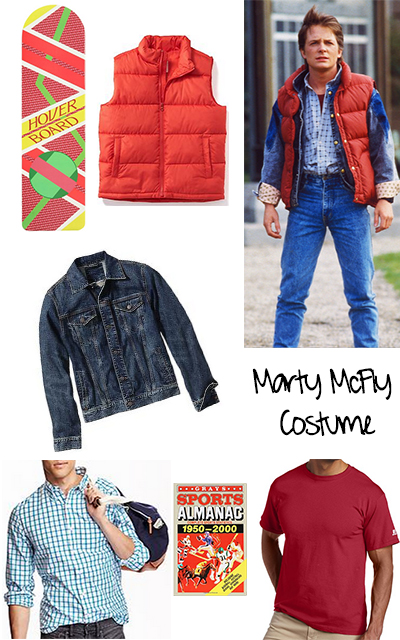 Marty McFly 2015 Costume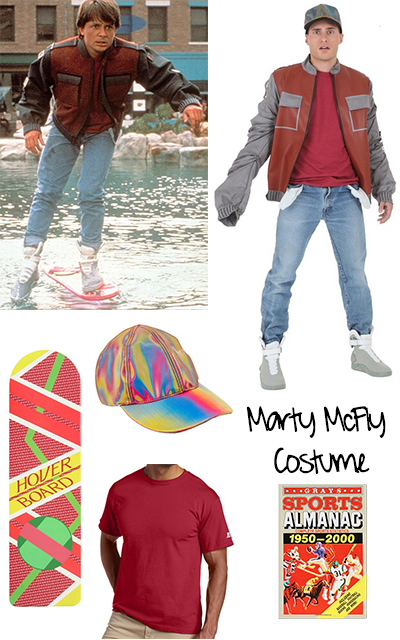 If it's super last-minute and you're scrambling to pull this costume together, never fear: Old Navy happens to be well-stocked with Marty-esque clothes, as is JCPenney. As for the hoverboard? You could always put some colorful washi tape on an old skateboard deck (or similarly shaped piece of cardboard) and write "HOVERBOARD" in Sharpie across it. Close enough.
Note: This post contains affiliate links, which means that if you buy something, we'll get a small commission. That's what helps Collegiate Cook pay the bills — and be able to donate 25 percent of its proceeds to student scholarships.